Gaming on a mobile phone has never been so good. Technological advancements are progressing at such a rapid rate that it can be hard to keep up to date with the latest tech news at times, with new mobile phones continually being released and having the latest features or a slick new design. 
New games are regularly thrown our way as games developers look to crack the mobile phone gaming market, too. The sophisticated smartphones of today generally do most games justice which is why creations such as PUBG Mobile and Fortnite have found their way onto mobile phone devices. Games developers are even taking the time to release mobile versions of games at the same time as PC and console versions, further highlighting the impact smartphone games have had on the overall gaming genre. 
Not every game is worth downloading, though. We've seen an array of shoddy releases over the years and overhyped, hugely publicised games that simply fail to hit the mark. We're only focussing on the best here, though. With that in mind, here are some of the best games on Android at the moment. 
Bad North: Jotunn Edition
One of the most popular strategy games around right now, Bad North: Jotunn Edition is a challenging game. It requires the same thought and skill as casino creations like Slots O' Gold RTP for UK punters at casino.com, where strategising will serve you well if you're to take some of the leprechaun's gold. The same applies to Bad North: Jotunn Edition, where this classic strategy game is all about being smart as you fend off the bad guys trying to take over your space. You have islands to defend, commanders to protect in battle, and dangerous characters to see off in what is a highly entertaining release. 
Tabletop Racing: World Tour
Tabletop Racing: World Tour is a favourite for many. Not only is it cool racing miniature cars around circuits made up entirely of huge household objects, but it's an incredibly competitive game too. You can upgrade your vehicle the further you progress, the controls are fairly easy to grasp, and with endless mayhem from some of your fellow players who are desperate to get to the finish line before you, it's an absolute blast. 
The White Door 
If you're keen to have a point-and-click adventure game on your device, then The White Door should be it. This particular release is based around the story of a man who wakes up in a mental facility only to have no recollection of how he got there. An eery, scary release, more details get revealed as you progress through the game, and his memory starts to return. It's definitely worth a download. 
Summer Catchers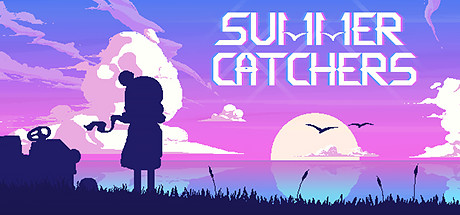 Source: Steam
Summer Catchers is a favourite endless runner game for many Android gamers this year, not only because it's entertaining, but because it offers more advanced controls than other games of its type where a simple prod of the screen is all that's required. Despite more advanced controls, they're easy to pick up as you try to get as far as you can in your rickety wooden cart without being stopped in your tracks by various hazards and uglies. 
Genshin Impact
Genshin Impact is one of the best all-action RPGs out at the moment, and it's easy to see why. Compared to Zelda: Breath of the Wild by some, you can explore the open world of Teyvat as you try to rediscover your powers and locate the elemental gods who can potentially give you the information you require. The game is cross-platform, so you can play with your friends too.